To keep up to date with all the latest news at the Volvo Dún Laoghaire Regatta 2019 why not add us to the home screen on your phone, or your tablet?
We've added a few fast links to the homepage so you can easily jump to the most important sections (these will include sailing instructions, ammendments, and results as they go live), and Android or Windows 10 users can sign up for notifications to get alerts when new content is available.
On An iPhone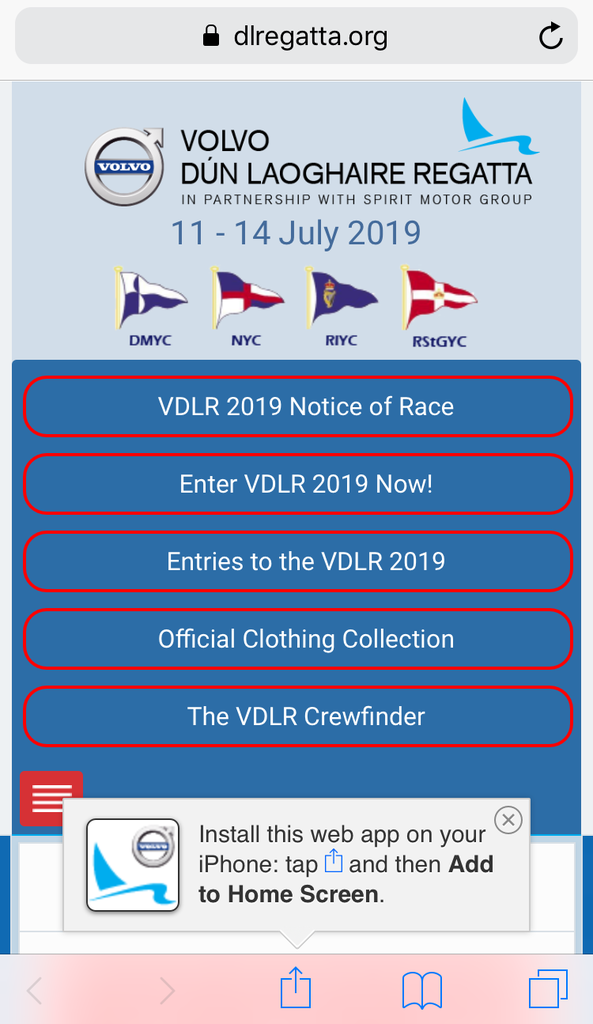 1) Just visit the website from Apple's default Safari Browser – if it's the first time or it's been a while you'll see this handy prompt pop up.
2) Tap the sharing menu at the bottom of the screen (the box with an arrow up).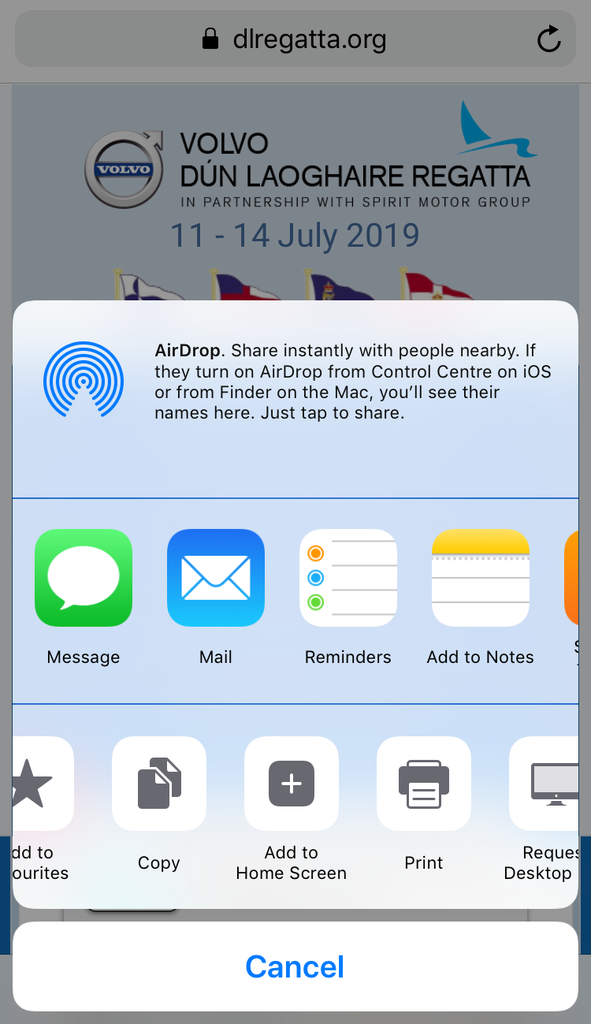 3) Scroll the row of black and white icons sideways until you find "Add to Home Screen".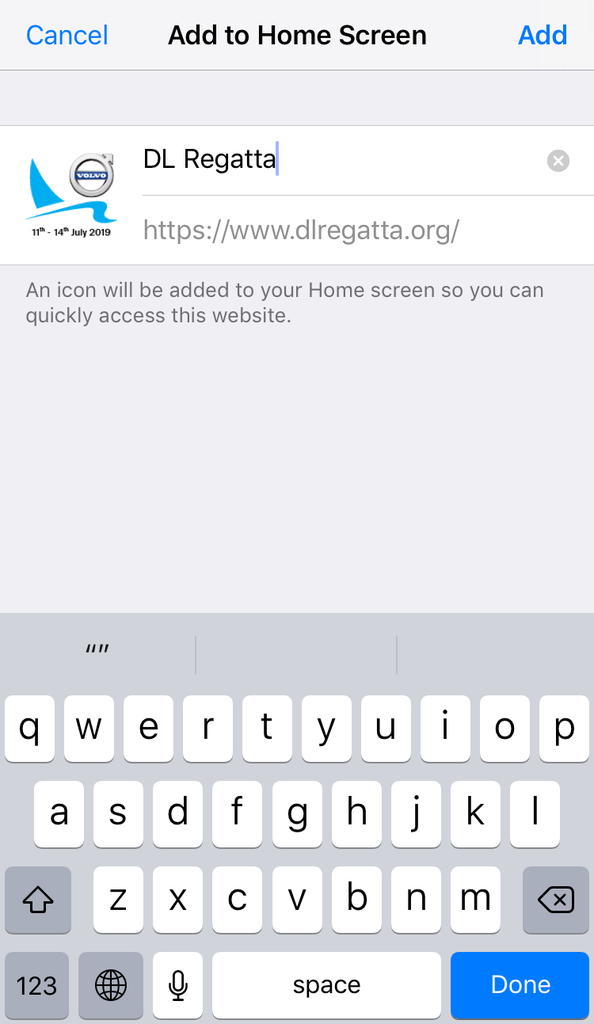 4) Confirm the name you want to display, and tap "Add".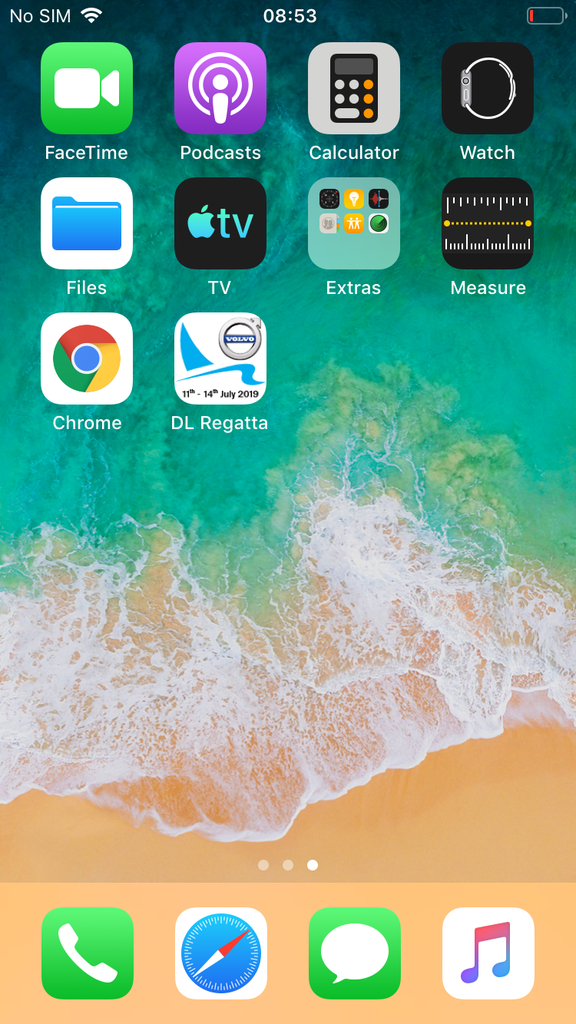 You'll find the icon on the second screen of your phone or tablet (or subsequent screen in the second is full).
To move it to the main screen hold your finger on the icon until it starts to shake and drag it to the left.
On An Android Phone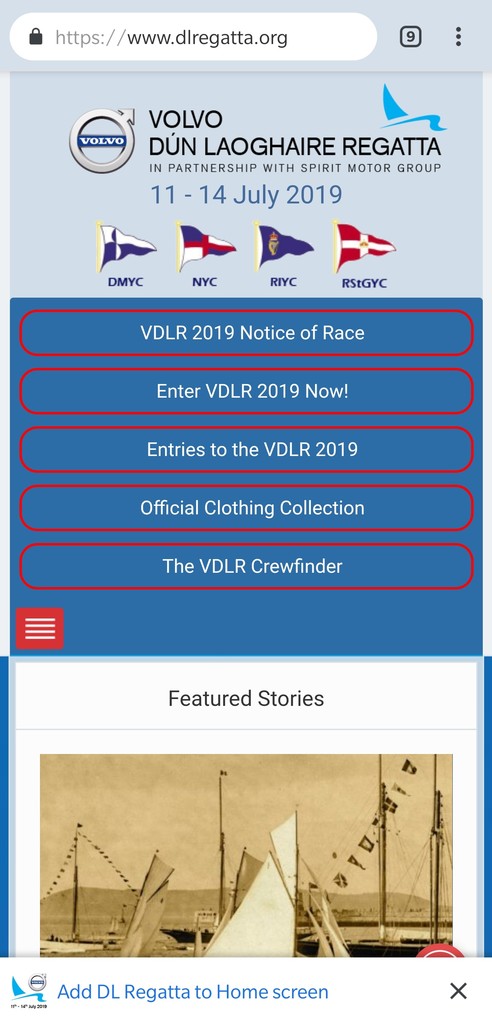 1) Just visit the website using Google's own Chrome browser – if it's the first time or it's been a while you'll see this handy prompt pop up. Tap the text.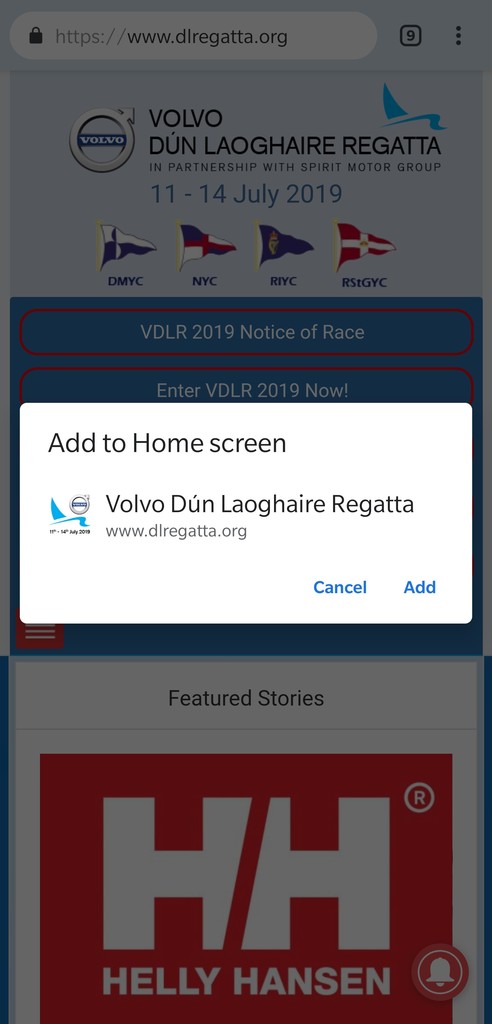 2) Tap 'Add' on the confirmation popup.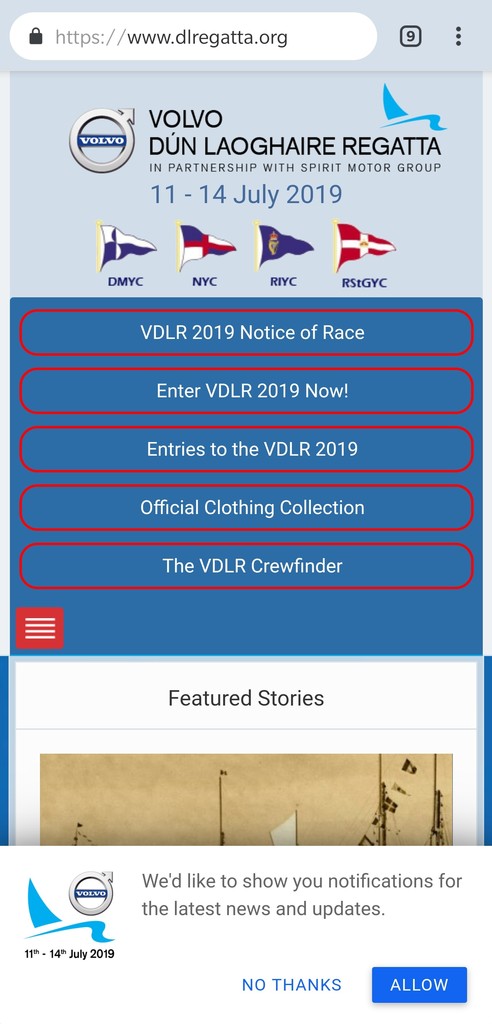 3) Next you'll be prompted to receive notifications from the website when we post updates and new information.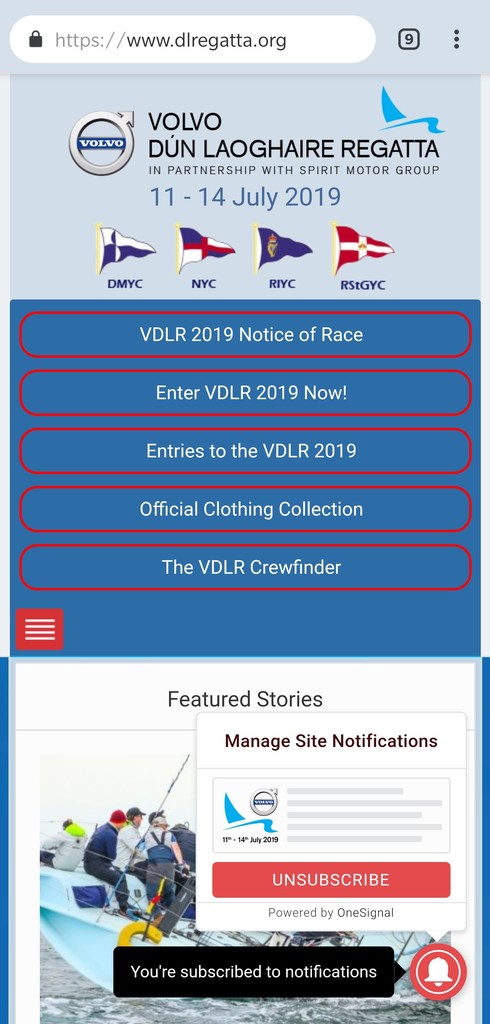 4) If you want to unsubscribe from notifications, or if you unsubscribed accidentally just tap on the translucent red bell icon in the bottom right corner of the screen.
Exactly where the icon for our shortcut will appear entirely depends on your version of Android and which Launcher you have installed, but the notifications will help you jump straight to the new information.