Early Bird Entry – Extended to Friday 16th April 2021
With the anticipation of Spring in the air, and hope building that a summer outside our 5km bubbles might just be possible, the VDLR committee are delighted to EXTEND the current Early Bird Entry Prices until Friday 16th April 2021.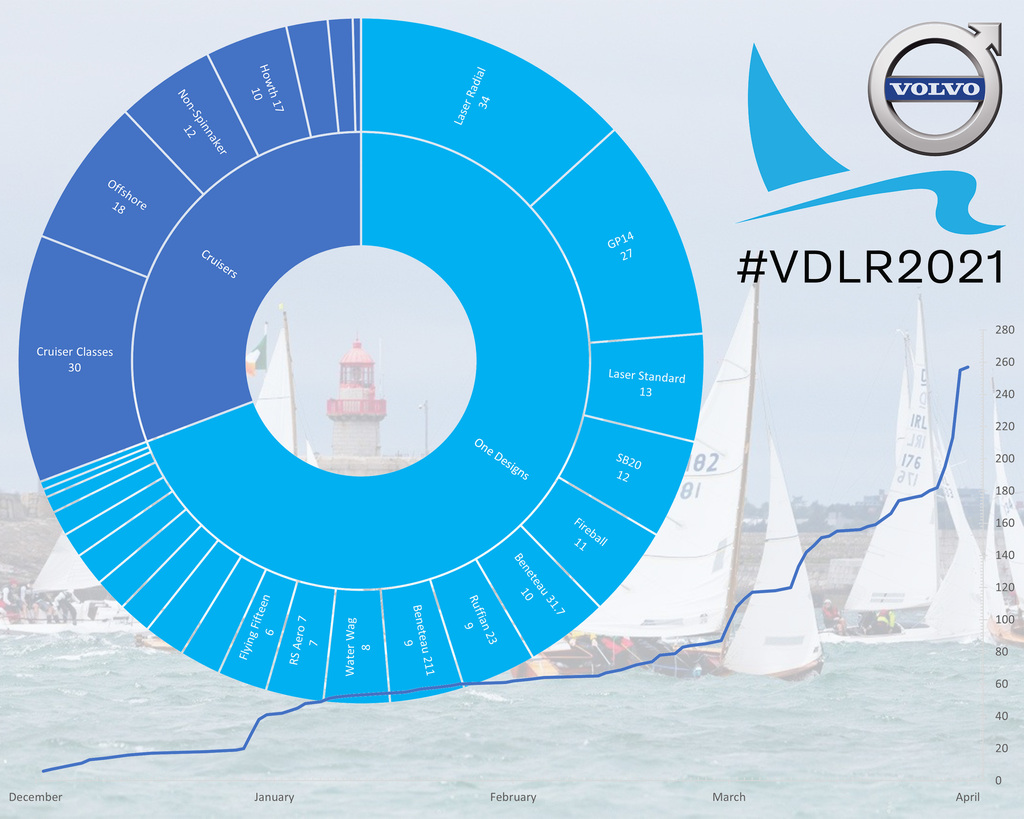 We saw a surge of entries in the final 24 hours of March, and look forward to seeing everyone on the water as soon as it is safe to do so. 
Thanks to the 260 who have already entered across both weekends. It is great to see a number of the classes now taking shape and will really assist in the logistics and planning for this year's regatta. The safety of participants and volunteers is of the utmost importance to the Waterfront Clubs and the Organising Committee of the Volvo Dun Laoghaire Regatta 2021. We are working extremely hard to ensure a Covid-19 compliant Regatta shall be run over the two weekends in July. The Regatta will comply with all current Government Guidelines relevant at that point in time.