Dún Laoghaire Harbour is a public parking area, but please note there is no free car parking in the harbour. All areas require prepayment by means of a Pay&Display ticket, Parking Permit, ParkingTag SMS, or using the ParkingTag App. All Pay&Display machines also take credit cards for advance purchase of parking, and discounted daily or weekly rates are available in selected areas of the harbour.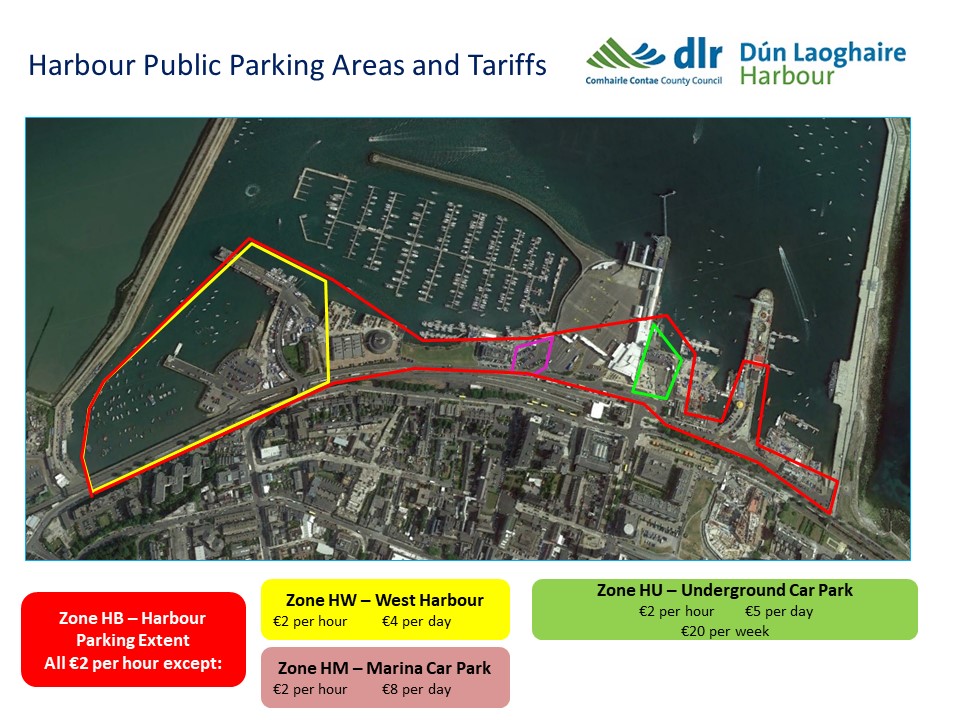 Camper Van Parking (No Caravans permitted)
Camper Vans are permitted to park but only in the west end of the harbour. Parking is €4 a day for each parking space used and payment for the week maybe made at the parking machine in that area of the harbour. There is access to the public toilets close by during the day €1 access and also access to the public boatyard for water. There is no access to power facilities and so therefore, if you require you will need to bring a generator with you.
All rubbish must be disposed of as there are no waste bins in that area of the Harbour.
Other Car Parks