We are very grateful to all of our sponsors, without whom, the regatta would not be possible. If your company has an interest in Sponsorship for VDLR 2021 please contact sec@dlregatta.org
Title Sponsor
Driving Sailing In Ireland
"The Volvo brand is synonymous with sailing around the world from the Volvo Ocean Race to various local sailing regattas. The Volvo Dun Laoghaire Regatta is the largest sailing regatta in Ireland and has proved to be a very positive experience for Volvo in Ireland since it's involvement in 2007. Together with Spirit Motor Group we work to support what we see as important events in the community where our customers live, work and engage in sporting activities as an important part of life"
David Thomas, Managing Director, Volvo Car Ireland Ltd
In Partnership with
Spirit Motor Group is delighted to once again partner with Volvo Car Ireland as title sponsors of the Volvo Dun Laoghaire Regatta 2021. As South Dublin Dealer for Volvo, it is will be our great pleasure to welcome both the local and visiting sailing community to this prestigious event.
John Ryan, Dealer Principal, Spirit Motor Group.
Associate Sponsors

We at Rationel are delighted to confirm our involvement with what is Ireland's premier regatta. In these most difficult of times we all need something to look forward to and VDLR 2021 certainly ticks all the boxes. The new format is exciting and lends itself to a safe environment whilst allowing all participate in what is our favoured sport.
Collen is delighted to announce its sponsorship of the Volvo Dun Laoghaire Regatta 2021. Collen was first invited to sponsor VDLR in 2017, the year in which Dun Laoghaire harbour celebrated it's bi-centenary, a milestone in history that is shared with Collen. The Company is honoured to be involved in VDLR 2021; efforts to create an exciting and innovative format that opens further opportunities for great sailing is certainly commendable, especially in these unprecedented times. Collen is very proud to continue it's support of Irish Sailing, sponsoring Annalise Murphy in her Olympic bid for Tokyo next year. It will be an exciting year ahead for Ireland's sailing community.
The Collen Cup, a perpetual trophy which was in the Collen family since 1907, was awarded to the overall winner of the 2019 Water Wag Class within the Classic section of VDLR. The Collen Cup is in honour of Euphemia Adelaide Collen (nee Falkiner), mother of Neil Collen, current Chairman of the firm, who sailed in the Water Wag fleet on Shindilla in the 1950s and 1960s.

Partners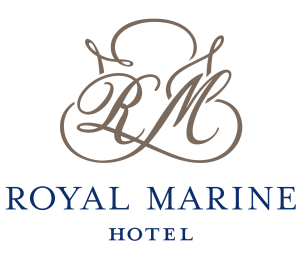 The Royal Marine is proud and delighted to be associated with Volvo Dun Laoghaire Regatta. Dun Laoghaire has become the home of sailing in Ireland thanks to the combined and proactive efforts of the waterfront yacht clubs and we are pleased to support this great event once again. The relationship between the sailing community and the hotel continues to grow stronger each year and we look forward to welcoming many domestic and international visitors to Dun Laoghaire for this exciting bi-annual event in 2021.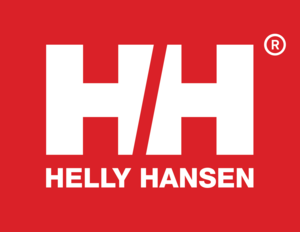 "Helly Hansen is really pleased to announce its partnership with Dun Laoghaire Regatta. As Ireland's largest sailing event it provides Helly Hansen with the perfect platform to showcase our commitment to sailors from enthusiasts all the way up to professionals. Our latest collection offers sailors innovative, technical and stylish kit, that is designed in conjunction with some of the world's leading sailing professionals – enabling sailors to perform at their best on the water. We wish all the competitors the best of luck!"
Emma Russell, Marketing Manager for Helly Hansen in the UK, Ireland and Benelux,

"Dubarry is delighted to continue our long association with VDLR. As we continue to face into challenging times ahead, the level of innovation and flexibility shown by the organising team for 2021 is a great example of what's required in adversity."
Michael Walsh, Marketing Director, Dubarry of Ireland
Sustainability Partners
Organising Yacht Clubs
Supported and Assisted by