A Rising Tide for The Volvo Dun Laoghaire Regatta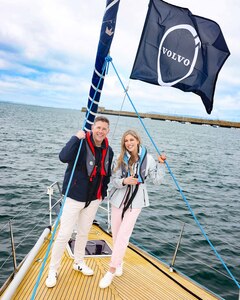 Volvo Ambassadors Amy Huberman, Author and Actress, and Dermot Bannon, Architect were 'onboard' today to help launch the 9th Volvo Dun Laoghaire Regatta, Ireland's largest regatta which takes place from Thursday, July 6th to Sunday, July 9th 2023 – now a major international sailing event, with craft traveling from as far afield as Hong Kong and South Africa to participate.
Reflecting the event's growing international profile, more than 41 different sailing clubs around the globe are represented, including the Channel Islands, Isle of Man, UK, Scotland, Wales, Northern Ireland amongst others. Growing steadily since its inception in 2005, the event is eclipsed in scale only by the UK's Cowes Regatta, one of the longest-running regattas in the world.
Co-hosted by the 4 waterfront Yacht Clubs in Dun Laoghaire (Dun Laoghaire Motor Yacht Club, National Yacht Club, Royal Irish Yacht Club and Royal St. George Yacht Club) this biennial four-day event is set to welcome upwards of 400 boats across 36 competing classes of boats, ranging from small 14-foot dinghies up to ocean-going 50-footers, with no less than 2000 individual crew members travelling from all over the world to participate in the event.
VDLR Event Director, Paddy Boyd, speaking about themuch-loved event which showcases the very best of Irish (and international) sailing action on the water, said "The tide is rising once again for Dun Laoghaire Port, and we're hugely proud of the role that the VDLR has played in this upward trajectory over the last number of years. With over 300 sailing races across 30 classes, and 2,500 competitors ranging from Olympic and world-class professionals to weekend sailors, there is a growing acknowledgement of the role of sailing as an economic driver in the harbour town. Aside from this, there are no less than 200 cruise liners due to visit the port this Summer. Watersports are thriving with over 40 different organizations operating within the harbour walls, home to the country's largest marina with 800 pleasure boats, new site for the Sport Ireland National Watersports Campus and the permanent base of the Irish Olympic Sailing Team" He continued "Our Town and waterfront communities have been working hard to plot a new course for Dun Laoghaire – the culmination of which will be celebrated during our Regatta this July and the town's inaugural Coastival Festival"
This year's Regatta coincides with 'Coastival', a brand new, week-long family focused festival for all, celebrating Dun Laoghaire's incredible maritime heritage with various events including Maritime Movies on the Green, Coastival Nights with live music and comedy, boat cruises, and free sailing, kayaking and paddle boarding.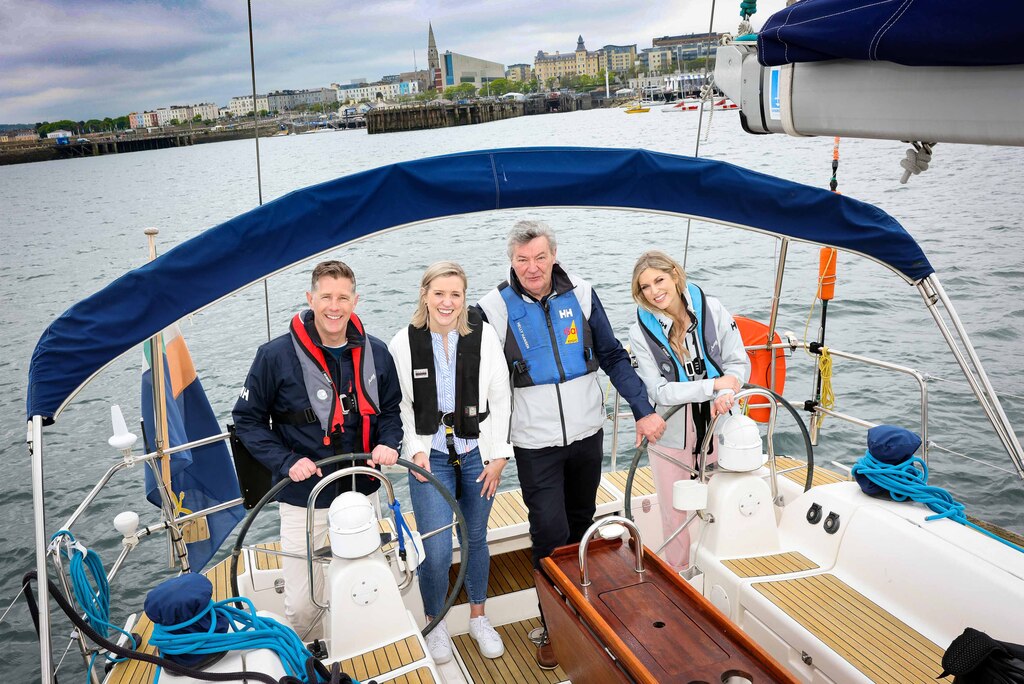 For competitors in the VDLR, the Volvo Trophy is on the line for the overall winner of IRC classes, and with 25 entries already in, two months before the first gun, Class One IRC looks like its going to be a repeat of some of the hottest Irish Sea IRC action since before the Covid Pandemic.
Scottish boats are travelling to Dun Laoghaire under the RC35 class banner that will add to the Class One fleet, making it one of the most keenly contested battles of the season.
In addition to Class One, key classes in the line-up include an offshore class which will feature coastal races along the Dublin and Wicklow coasts, and competing 'one design' classes will include the brand-new Cape 31s, Beneteau 31.7s, Beneteau 211, Sigma 33, Ruffian 23s, and Dragons.
Dinghy classes will include the GP14, Wayfarer, Squib, Mermaid, Flying Fifteen, and single-handed Lasers and the heritage Water Wag class.
Alan Cowley, Commercial Director and Acting MD for Volvo Cars Ireland added "The Volvo Dun Laoghaire Regatta is an incredibly well run, and professionally organized event, and we're so proud to be title sponsor – an inherent part of the team and event since 2007. The Volvo brand is synonymous with sailing all across the world, both at a community and international level through the Ocean Race, so VDLR is a natural fit for us here in Ireland.At Volvo everything we do begins with people, from our commitment to safety, through to innovation. We believe in the importance of supporting local organisations, particularly those that drive community engagement, where our customers live, work and engage in sporting activities as an important part of daily life. There is also synergy in that both VDLR and Volvo have shared commitments to minimising the impact of our activities on the environment – another reason why our collaboration on this event works so well"