REGATTA UPDATE – 3 WEEKS TO GO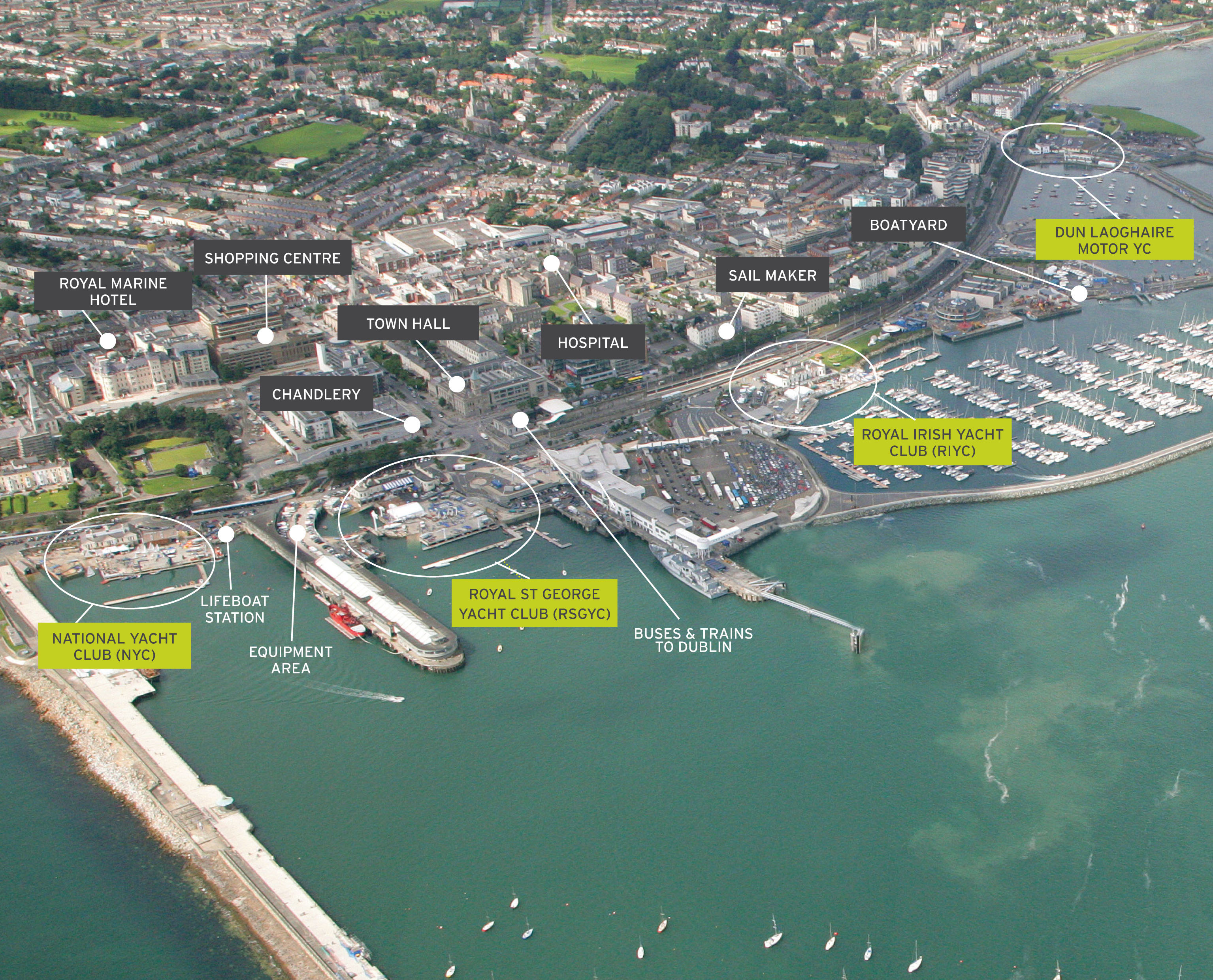 We are now just 3 weeks to the first gun of the 8th edition of the Volvo Dun Laoghaire Regatta. This will be the largest regatta on the Irish Racing calendar with entry open till 30th June – over 450 entries are now confirmed in 34 classes and they will race across 6 different race course areas. This year we will have a record number of 240 visiting boats participating, and we very much look forward to welcoming all visiting sailors to Dun Laoghaire.If this is your first visit to the Volvo Dun Laoghaire Regatta – please see the Venue Map and layout of the Harbour area.
Sailing Instructions
SI's will be available on the Event Website under the 'Racing' section on Thursday 27th June and will also be issued to you in your skippers cases at Registration. Please ensure you check the Race Schedule (provisional race schedule published)
Regatta Race Office
The Regatta Race Office, Results & Protest Offices will be situated at the rear of the Harbour Plaza in part of the former Ferry Terminal. 
This is between the Royal Irish YC/Marina and the Royal St George YC.  The Race Office will be clearly identified with exterior signage.
Registration Hours at the Race Office
| | | |
| --- | --- | --- |
| Tuesday 09 July | 1500 – 2100 | |
| Wednesday 10 July | 1100 – 1900 | |
| Thursday 11 July | 0900 – 1300 | |
| Friday 12 July | 0800 – 1000 | (for boats racing Fri/Sat/Sunday) |
VDLR Web App for iPhone and Android
Our website has been optimised for mobile access, and a dedicated web app has been developed so you can install the shortcut on your phone, tablet, or Windows 10 device and receive notifications directly to your device or through your preferred browser (inc Chrome / Edge / Firefox / Safari). Further details will follow soon…
All racing information, results, and notices will be highlighted on Social Media & our Website during the Regatta so please 'LIKE' or 'FOLLOW' us before you arrive: FACEBOOK, INSTAGRAM, and TWITTER
Parking in Dún Laoghaire Harbour
Dún Laoghaire Harbour is a public parking area, but please note there is no free car parking in the harbour. All areas require prepayment by means of a Pay&Display ticket, Parking Permit, ParkingTag SMS, or using the ParkingTag App. All Pay&Display machines also take credit cards for advance purchase of parking, and discounted daily or weekly rates are available in selected areas of the harbour.
For further details on parking fees in the harbour please go to Dun Laoghaire Harbour Area Parking Tariffs 2019
Official HH Regatta Clothing
Helly Hansen, our clothing partner once again have an exciting range of regatta clothing for both men and women available to pre order online.
During the event Regatta Clothing may be purchased from the Royal St George YC, Royal Irish YC and Viking Marine Chandlery.
Personalised pre regatta crew clothing is available to order direct from Viking Marine.
Event Social Programme
The Regatta Social Programme will be published on the event website approx 2 weeks prior to the event and will also be issued to you in your skippers case at registration & copies available in all Clubs.  We encourage all visiting competitors to VDLR to please visit all of our magnificent 4 Waterfront Yacht Clubs during the event.
Sustainability – VDLR taking steps….
In an effort to protect our waters we are running the event as a Clean Regatta through the international 'Sailors for the Sea' programme, supported by the MaREI Centre, which will see us implementing a number of Clean Regattas Best Practices to reduce our environmental impact. 
Details of these will be issued in your Skippers Pack at Registration.